Music and children = JOY !
I just want to let you all know how much music has made a difference in my life and my community. I teach in over 15 centres and work with numerous children and the families with special needs, it's a joy of joys and I count my blessings daily for having the greatest job around. I get to work with babies to 5 years mostly and introduce musical concepts with movement and joy to children, parents and educators as well. One of my most moving moments is on Monday afternoons with a little fellow called "Odin" he watches my fingers and we do lots of cross meridian exercises with him stimulating his brain and watching him grow is an absolute privilege. His mum said I could post his photo up. I just love his jumpsuit "God doesn't make mistakes". Keep it real people, every child deserves the opportunity to sing. Love it ! Sing with your babies, sing with your children, sing with your family, sing sing sing !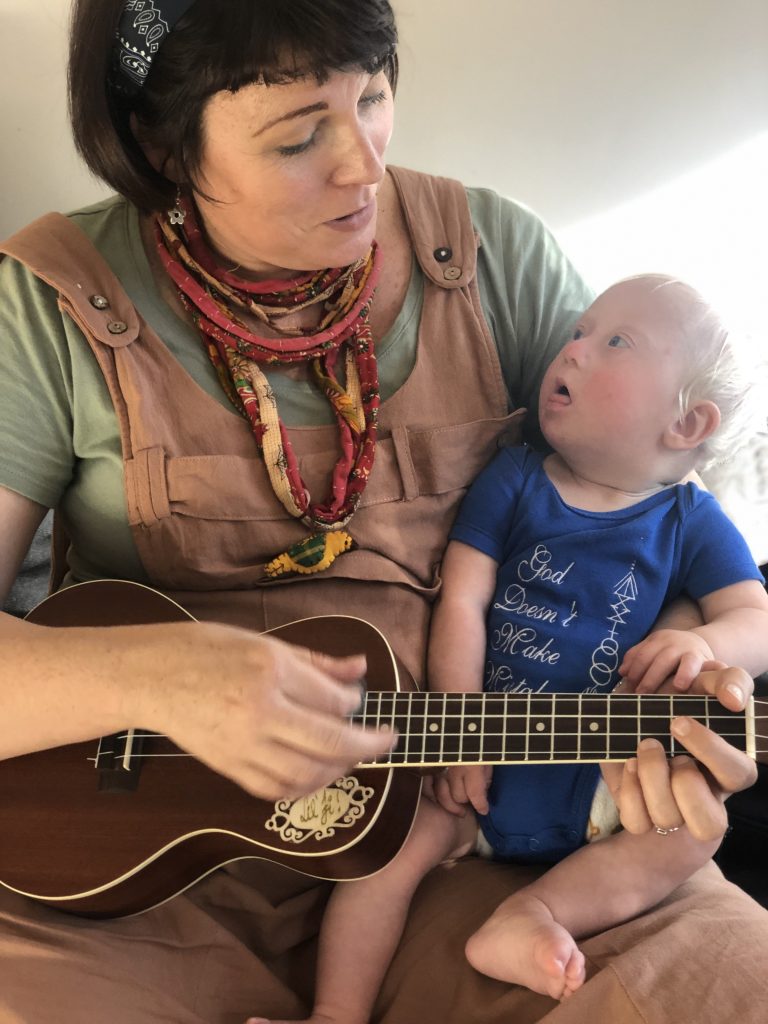 Me and my friend Odin.