ZOOM MUSIC LESSONS – 3-5 yrs 10.30am daily
June 8, 2020 @ 10:30

-

11:00

UTC+10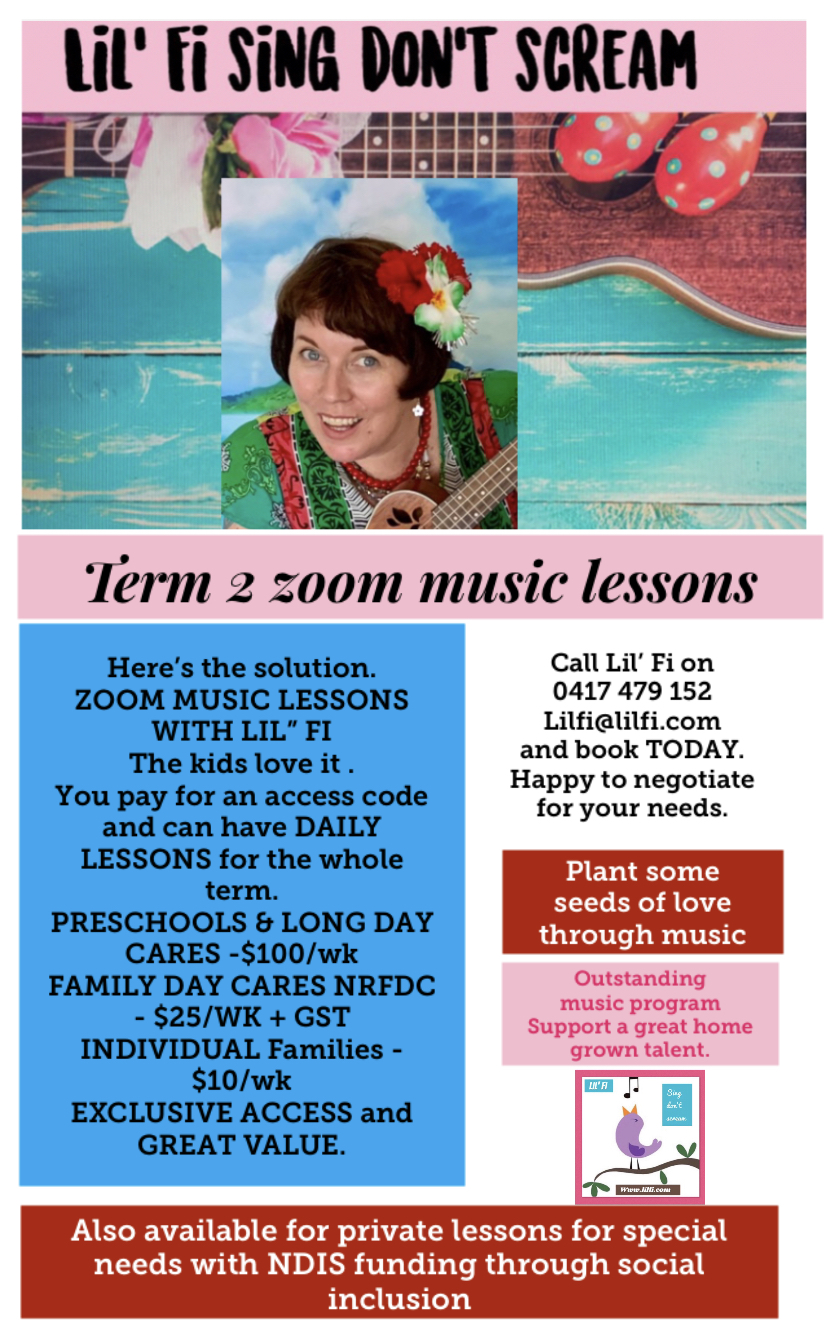 Free music lessons for all children, families and centres
for TERM 1 and at the NSW School Holidays.
https:/zoom.us/j/488894343
30 minutes
make sure you have some stretchy lycra and some soft toys
we use these for cross meridian stimulation of the brain.
Its a DAILY DOSE OF HAPPINESS AND FUN WHILE WE ARE ALL IN LOCKDOWN.
STAY SAFE…..STAY HOME.